On the Importance of Female Entrepreneurs and Investors
Tőkeortal.com's own content, 2023.07.14
Can you imagine your 80th birthday in advance? What do you want to say about yourself, what you have achieved, and where you have gotten in your life? Last Thursday afternoon we held our Women's Day Lunch and Networking event in the spirit of Women's Month. The host was Andrea Dintsér, the creator of yourstory. hu, the leader of the Female Leaders Club in the Hungarian Association of Corporate Leaders, and our hostess were Barbara Verő, the co-founder of Future Proof Consulting. There was also trainer Annamária Tóth, who started her new career after a big change. During the casual, relaxed lunch, we also talked about serious topics. Andrea said that in her experience, only a fraction of Hungarian entrepreneurs can articulate and say in one sentence, what their personal vision and mission is, and even fewer can project this onto their business and pass it on to their employees. Everyone should start as a startupper to learn this, as for them, the first step might already be to imagine their 80th birthday, articulate their vision, mission, and key messages, and be able to say it effectively. Recommended reading on the subject is Kinga Györffy's first book "Present Yourself" and her second book "Escape from Story Phobia," from which we can learn, among other things, how to build and use our own story in the art of persuasion.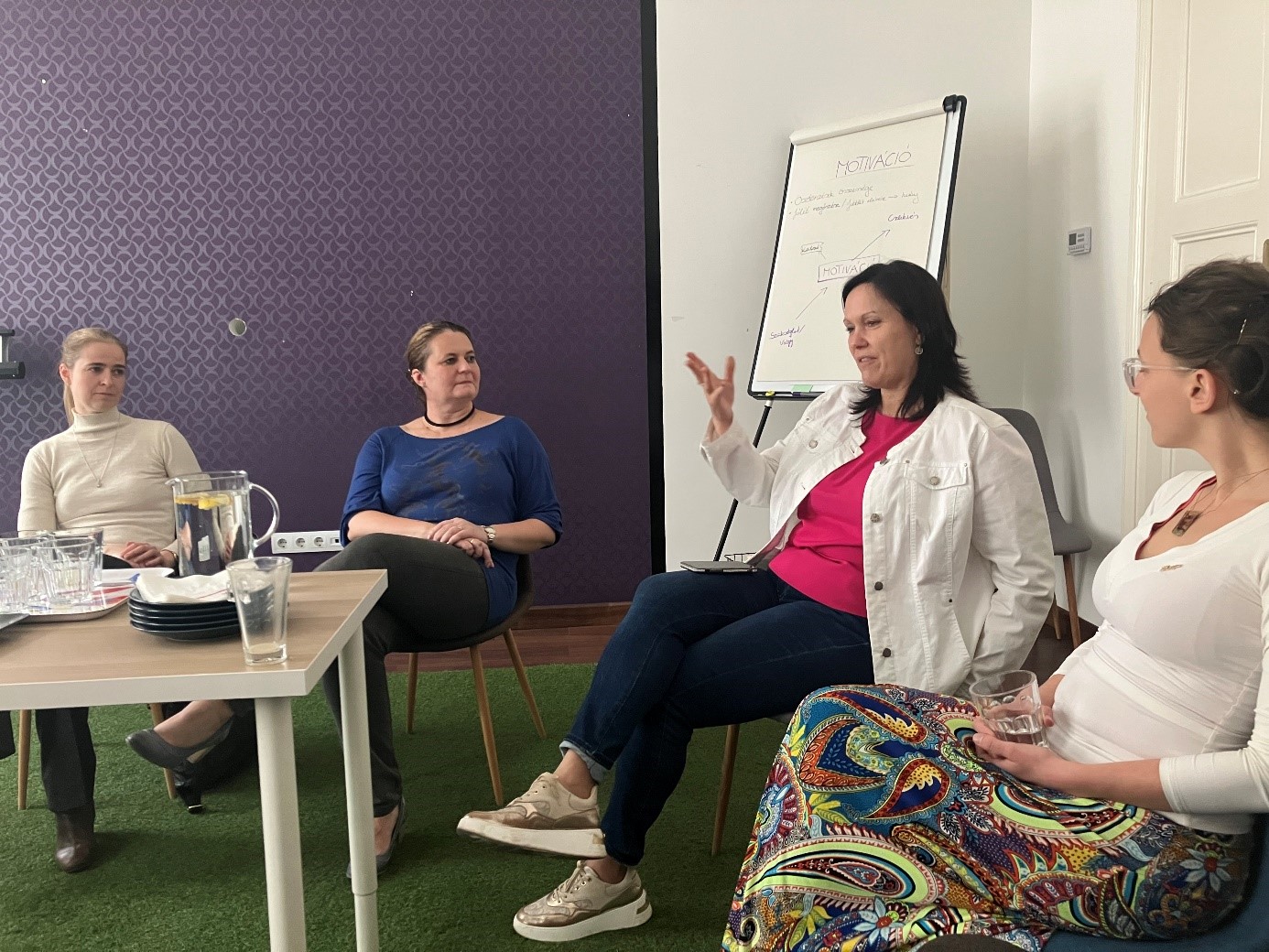 Considering the dynamics of male-female cooperation, it can be concluded as a lesson that it is worthwhile and important for both man and women, to pay attention and learn from each other. Andrea, through an example of research, showed how much more successful it is, when both genders are represented in a decision-making team, and even if there is an age difference between them, it further increases the likelihood of correct decision making, while also shortening the decision time. Barbara brought up the idea, that value-based leadership should be prioritized over interest-based leadership. Annamária said that change, especially changing oneself, is very difficult, which is also reflected in the resilience pieces of training she holds. The lack of a culture of failure also makes the boss-employee relationship difficult. The so-called "glass rock" effect is an unfair practice, which means that women are appointed or promoted to a higher status position in the event of a risky, crisis-like situation. For example, the survival or reputation of the company is at risk. György Vuray, the mentor at TokePortal.com, and the founder of Vállalkozas Okosan (Business Wisely) with 11 thousand active followers, also said that it is no coincidence that he has a female co-founder.
We also discussed how the current educational practice, which measures individual performance instead of letting the youth learn through project-based, team-based, innovative thinking, is incorrect.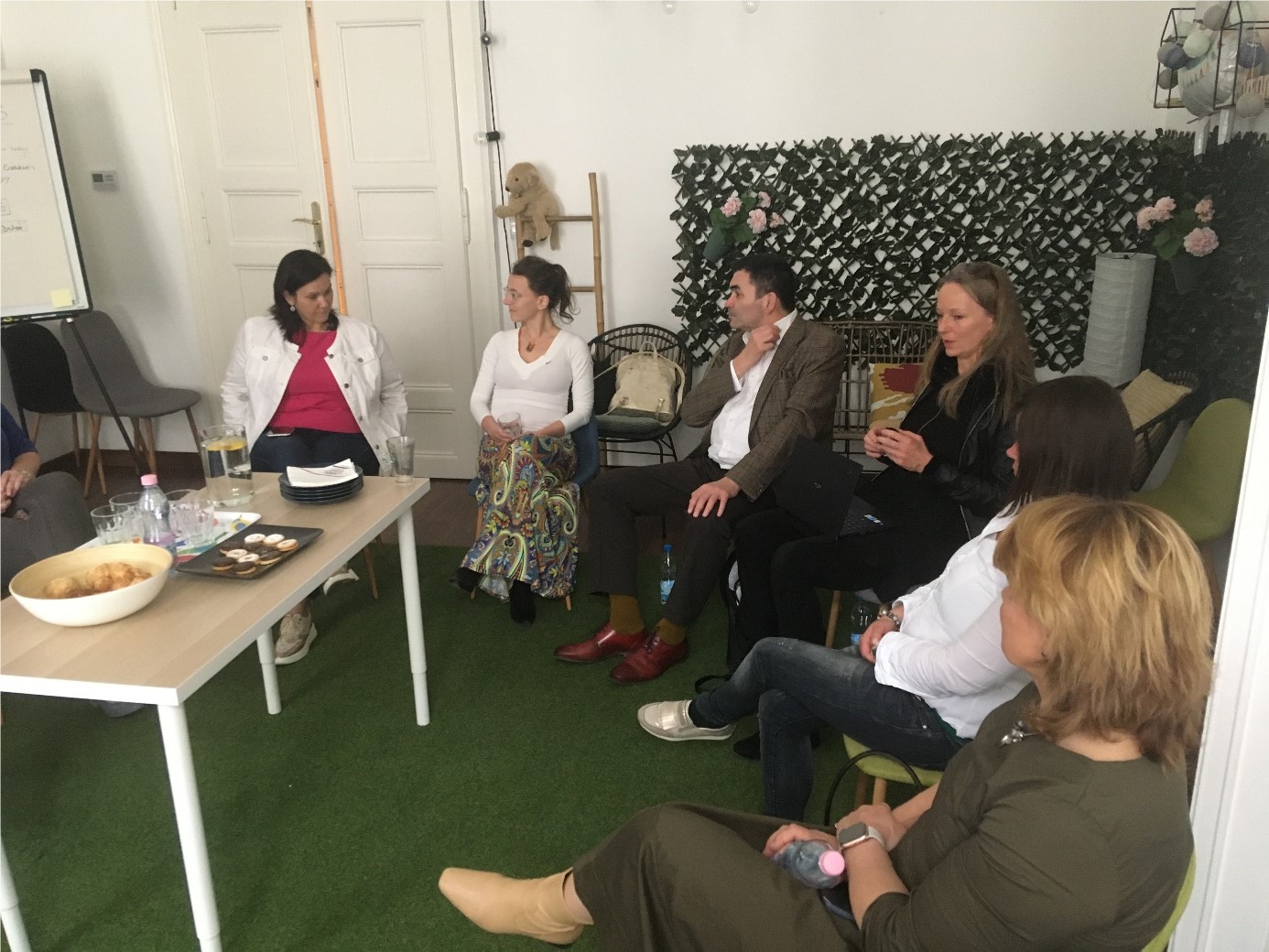 Our mentor, Kata Pál, who went on maternity leave as one of the leaders of BIB a year and a half ago, talked about her childhood experiences. At the age of 17, she had to cope with unexpected turns of an exchange student program in the USA, when even keeping in touch meant a maximum of one skype call per week. In other words, she made serious decisions completely independently and tried to adapt to radically different, unexpected conditions. When she found herself in a family from a different social stratum in South Dakota, it was very difficult to understand and grasp their thinking, as opposed to the traditional, conservative upbringing, that Kata carried with her due to her Transylvanian origin. On the other hand, learning and education was a wonderful experience for her compared to the dated system at home. There, agility, proactivity, questioning, and creative abilities were appreciated even in the simplest schools. It was not easy to fit back in after returning home, moreover, her high school in Hungary did not accept her studies abroad, so she had to take her final exams again, but eventually everything fell into place.
Andrea's recent story about a company's employee search was interesting and instructive, where women on average asked for 30% less salary than men during job interviews. This can be traced back to differences in self-evaluation between the genders, among other things.
The afternoon passed quickly, so there was only time left for a casual lunch and coffee, getting to know each other.