Let's celebrate Startups' New Year's Eve online together on the 29th of December
We hope to see you on the 26th episode of our Kanapé Pitch and Investor get together event on the 29th of December with a special surprise. Get to know our previous and newest campaigns of ours and be part of their success too. Donate and support our campaigns and make the world a better place.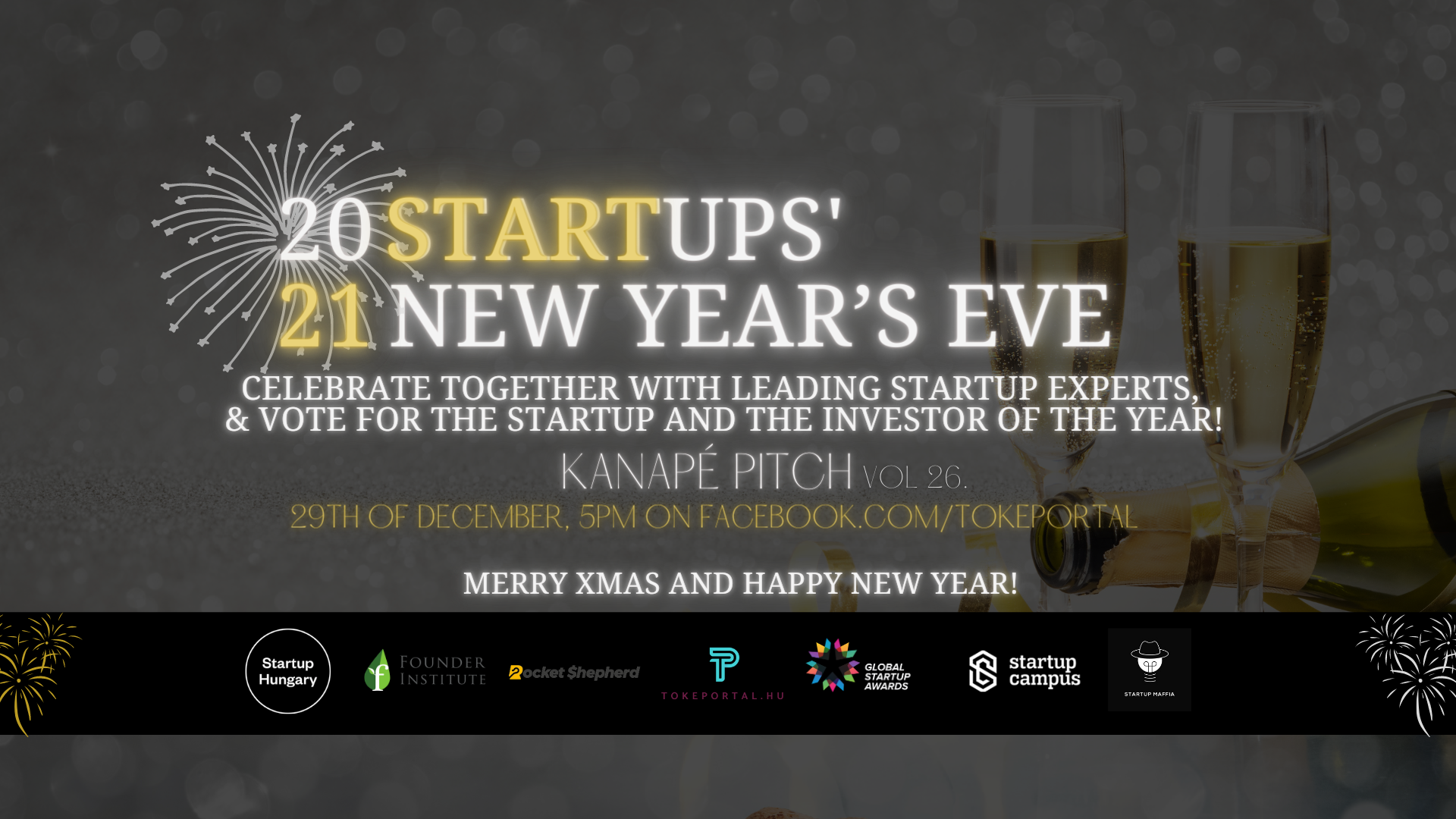 Celebrate with us!
What happened in the startup world in 2020? What do we hope from 2021? Come and participate in our event and be part of this world on Tuesday, on the 29th of December at 5 pm. Prominent representatives of the Budapest Startup Scene will share their views.
And of course, we will have lots of fun!
The poll ended on 29th of December at noon!
We will share the results soon!
Solarbnb | Let's create the country's first solar-energy investment platform!
IDA | support our campaign if you care about your health and are conscious about your dietary supplement intake.
Infratrainer  |  Register to our campaign! Be fit and feel healthy by losing weight and getting into shape.
Puli Space Technologies |  Support our campaign and be part of an amazing trip to space. Let's fly till the Moon and leave your name there forever.
TRIP | Support us and be one of the founders of the very first Hungarian online theatre.
The pre-registration has also started to our newest campaign:
DoBox | Premium accessories for Apple products.